Appointment scheduling software is a technology that allows organizations or individuals to manage their appointments and automate some of its related tasks (appointment confirmations and reminders for example). This technology is also known as online scheduling software, online booking software or online calendar software.
In other words, it's time to put away your old-school paper-based day planner and start automating your company calendar. Every business that books meetings or appointments with their clients can benefit from adding online appointment scheduling software to their tech stack.
Going back and forth over email with a client to find a meeting time is one of the most time-consuming and mundane tasks.
As the name suggests, appointment scheduling software enables clients to quickly and easily go online and book meetings.
After set up, your clients can log on at any time, see when you're available and go ahead and book a meeting with you with just a few clicks. Additionally, they can also cancel and reschedule meetings without much hassle.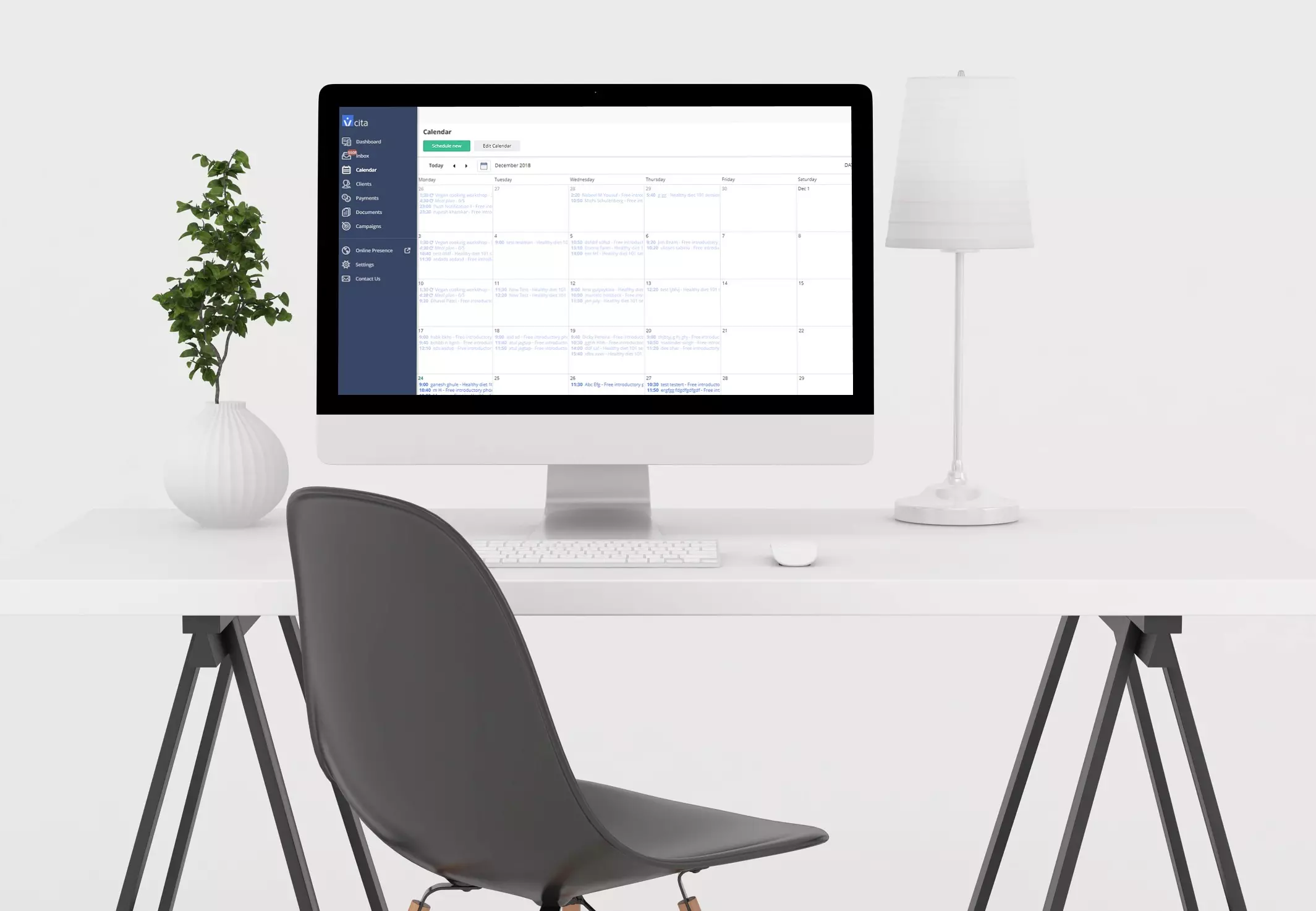 Beyond scheduling appointments, this type of software has a lot of other features that will help your business.
Built with automation in mind, a good appointment scheduling software should enable you to set up automatic email or SMS confirmations, reminders, and follow-ups.
It also gives you a way to let customers to book appointments with specific team members. Appointment scheduling software can even integrate with billing and payment processing solutions. Your customers can then pay online, as early as at booking time.
Why You Need Appointment Scheduling Software?
It's simple. Using appointment scheduling software saves you time and money.
Increase Efficiency
When you're in a service-based business, your team needs to juggle clients in the most efficient way possible. When pressure mounts, mistakes such as double booking can happen.  Not accounting for prep time before the next meeting can cause customers to get frustrated and upset by delays. By using an online appointment scheduling software, you can avoid these issues. Additionally, the software can send out automated confirmations so your team won't waste precious time.
Boost Revenue
Appointment scheduling software can increase your business' revenue in a few ways. First, when you're employees don't need to waste time finding a meeting slot, they can focus their attention on money-making activities. Second, being available for booking 24/7, you can get extra bookings. Additionally, if you integrate billing to your scheduling, your clients can prepay for services or respond to an after appointment follow-up with a link to your payment system. Your company will be able to get payments faster, and your clients will have one hub that serves their booking and payment needs.
Improve Customer Experience
We live in a world where people have developed an aversion to speaking on the phone. It seems like an old-school hassle to have to wait until regular business hours to talk to someone. Also, for younger generations that are used to being able to access things 24/7, offering an online appointment scheduling system will help you serve your customers in a way that they are comfortable with. If they want to go online at 3 am and check your availability, all they have to do is click a few buttons.
Collect Client Data
When customers book an online appointment, you'll ask them to provide some information. While the required fields can be as simple as only an email address, you can also make the form more complex to obtain additional information. You can add an open form comment box or even attach a form that you'd like customers to complete before the meeting. When you know more about what your client wants to discuss during a meeting, you can be better prepared and offer better service.  Furthermore, you can use this information to deliver additional, relevant marketing and sales messages based on the knowledge you collect.
Decrease No-shows
Nothing is more frustrating than waiting in vain. Online appointment scheduling software can be configured to send out automated reminders via Email or SMS. It will reduce your no-shows since the client can cancel or reschedule ahead of time. The slot will appear as available to others and hopefully, will have a chance to get filled again.
Know your Schedule on the Go
If you select a good solution, you can access your schedule from any device and any location. This will serve both your staff and clients as they can be up to date at any moment.
Look Professional
Online appointment scheduling is no longer cutting-edge. It is an expected feature. So don't stay behind. Including an online booking system is one way to stay at the front of the pack.
How to Select an Appointment Scheduling Software
To pick out the right appointment scheduling software for your company, there are a few things to consider before committing to one. First, determine what kind of budget you have. Appointment scheduling solutions can fit entrepreneurs, small businesses or enterprises. You are going to want to select the one that fits your budget and your needs. Don't overpay for things you don't plan to use.
Some appointment scheduling software companies have a CRM or customer relationship management software as part of their offering. If you don't already use a CRM, buying all of your technology from one company could save you a lot of time and money not to mention that having all of your data housed under one roof will give you a more holistic view of your customers and business. However, if you already have some solutions that your teams are using, do your due diligence and ensure that all technologies are compatible.
Finally, take a good look at the support that is offered. Of course, everyone wants to believe that they won't need help. But having that security, especially if you have a team with different tech capabilities, will be invaluable.
A Final Thought
Before settling on a specific appointment scheduling software, make sure you test out the software with a free trial. This will give you firsthand experience as to how the system works, how easy it is for your clients to use, and what types of automation you can put to work to lighten the workload of your employees. After playing around with several appointment schedulers, you can confidently make the right decision.