Forget what you know about contact forms and web forms. Discover vCita contact form plugins – beautiful, unique, customized to your brand and tailored to your business needs. And most importantly, our contact forms don't just wait for clients to find the contact page on your site. vCita web forms encourage more visitors and potential clients to take action, faster. And yes – it's a free contact form. Watch the video >>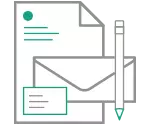 Customizable forms & branding
Select layout, size, texts and colors to perfectly fit any website. Add mandatory or optional questions for contact requests, in any language.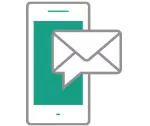 Email and text (SMS) notifications
Get instant notifications. Reply from your computer, tablet or phone. Click to return client calls.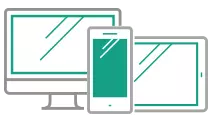 Fits any website, great for mobile
vCita HTML contact form works well with any design and template. Our responsive design fits any device including tablets and phones.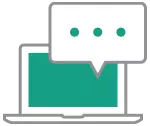 Engage more visitors!
Approach your visitors with a contact form add-on on every page of your site. Invite clients to leave their details, request a call-back, ask for a price offer, fill in their personal information and more.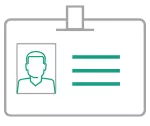 Contact and client management
Go beyond the contact form with unlimited archive for contacts and client communication. Easily search for contacts and follow up: take notes, edit contact information, and track sent emails. It's great for managing clients and follow-ups across your whole team.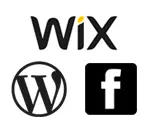 Any web platform, including Facebook
"vCita is an incredible tool that helps our business grow and look professional."
Brad Dixon
Marketing & Customer Loyalty Expert
by
"I came across vCita on another blog and I can't believe the response I've had since implementing it on my own blog. The percentage of people contacting me now over my old 'contact' page, is nothing short of amazing. I LOVE this service!"
Greg Swift
Webmaster
Create a custom form within minutes – no programming or design needed!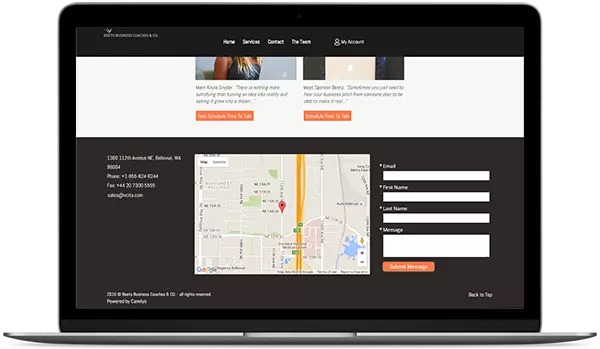 Embed a contact form on your website pages
Prompt website visitors to leave their contact details by embedding your form within a page on your website.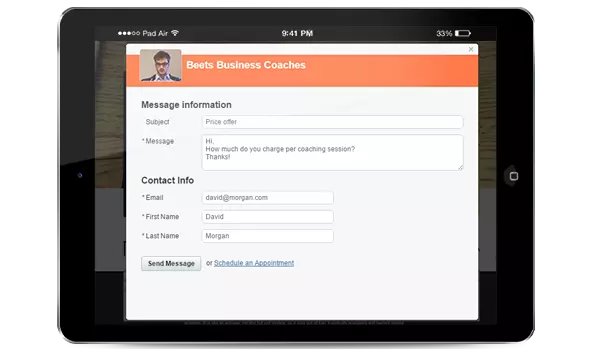 Add a pop up "contact us" button to your website
Attract attention by popping up a "contact us" button on your website pages, driving potential clients to leave their details.