** Update July 18, 2018:
Our invoicing feature is no longer free and will, instead, be offered as part of a "premium" package that includes powerful features for solo and small business owners. You can now sign up to vcita for a free14-days trial, without any obligation. You can see our current plans and pricing here **
"Oh boy, time to send out another invoice! Awesome!"
Yeah, said no one ever.
Sure, we love getting paid for our work; however, the needless back and forth and the endless paper trail can be a huge headache.
The numbers don't lie: millions of dollars are lost per year due to lost and overdue invoices. Between the wasted time, energy and cash that goes into tedious invoicing, what can small business owners do to make the process friendlier?
Guess What? Invoicing Doesn't Have to be a Drag
Thankfully, the good folks at vcita, an internet start-up specializing in small business solutions, understand the pain of soloproneurs and small business owners drowning in a sea of documents. Even if you're the messiest business owner alive, their simple invoicing solution can save you time, money and the many headaches that come with regular invoicing.
In short, you can focus on getting down to business instead of fine-tuning each and every invoice and trying to track your clients down.
And this is all free, by the way.
How Free Invoicing from vcita Works
Now, if you haven't already, go ahead and create your free vcita account to see exactly how you can step up your invoicing game in a matter of seconds.
Let's get started!
Once you've logged in to your account and have access to your dashboard, select the "New" button at the top of the screen.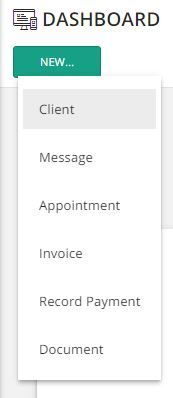 You'll see a drop-down menu: click on the "Invoices" tab.
If you already have your clients' information updated in vcita, awesome!
If not, adding a new client only takes a few seconds.
To add your first client into our system, click "Create New Client."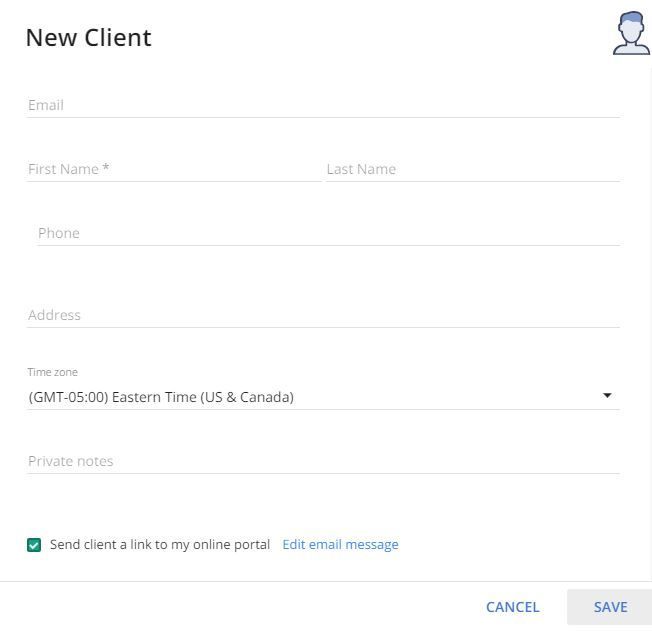 Continue by filling in your clients' essential information (all of which can be edited and updated later).
Note that if your client has any preferences in terms of contact or invoicing, you can input those details in the "Private Notes" section.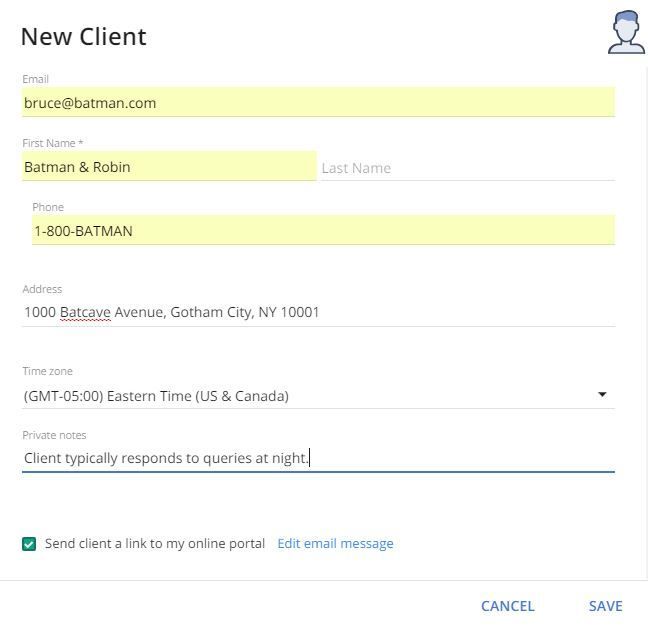 When you've filled out the form above, click "Save" to continue.
Your client is now saved within the "Clients" section of your vcita account: this will allow you to keep track of all of your clients in one place. Here you can also view all client history and communication – meetings, messages, payments, even documents you've exchanged. You can also upload a photo of your client for an extra personal touch.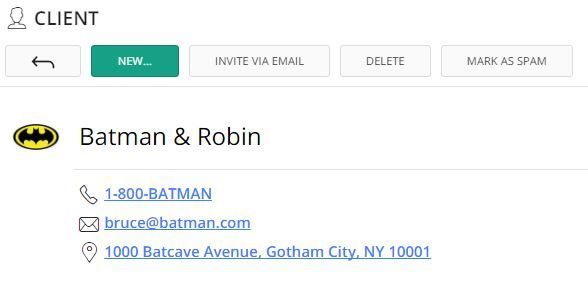 Now, onto the invoice itself.
After you select a client to invoice, you'll see a screen like this: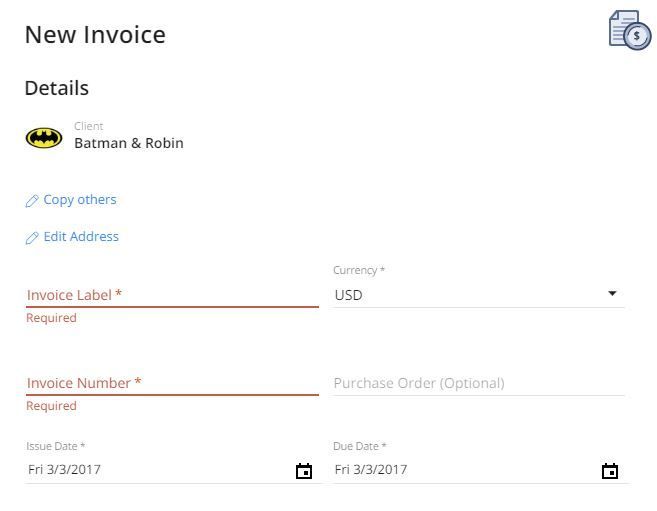 Notice the first two required fields: "Invoice Label" and "Invoice Number."
"Invoice Label" is for your own internal records; "Invoice Number" allows you to keep track of how many invoices you've sent to this particular client (or if you have a specific numbering scheme you can implement that as well).
For the sake of this walk-through, we'll be invoicing Batman and Robin for towing services after the Batmobile lost its wheel (bummer!).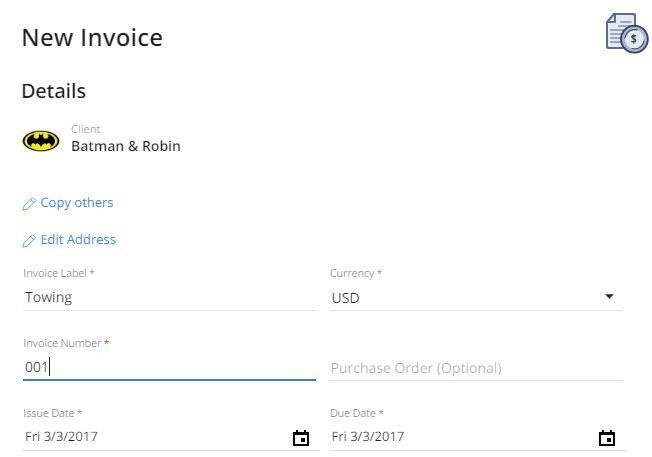 Okay! So, after filling out the required fields, scroll down to the "Items" section and click the "Add Item" button.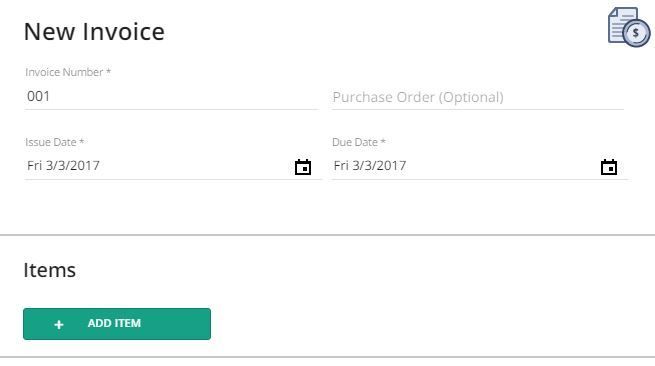 This is where you'll actually be entering the line items for invoicing, i.e., your services.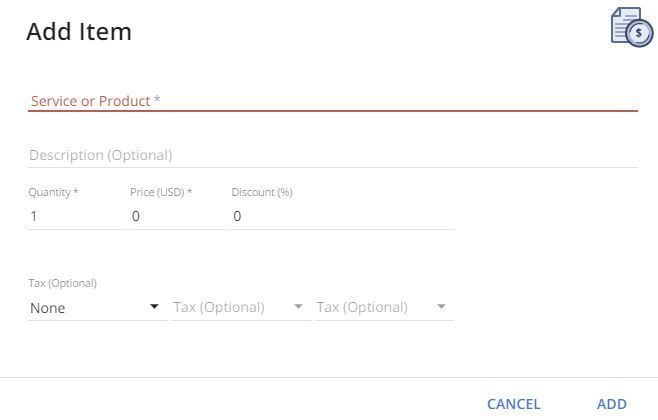 Note that in some cases, you may have more than one item to invoice for and therefore you'll need to input multiple items.
To make the process of invoicing easier the next time around, this information will be saved in your "Services" section forever and you'll be able to access them again instantly.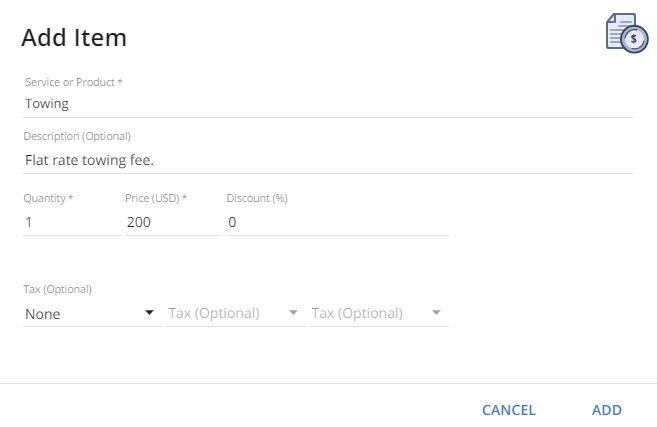 Once you've added your items, your screen will look something like this: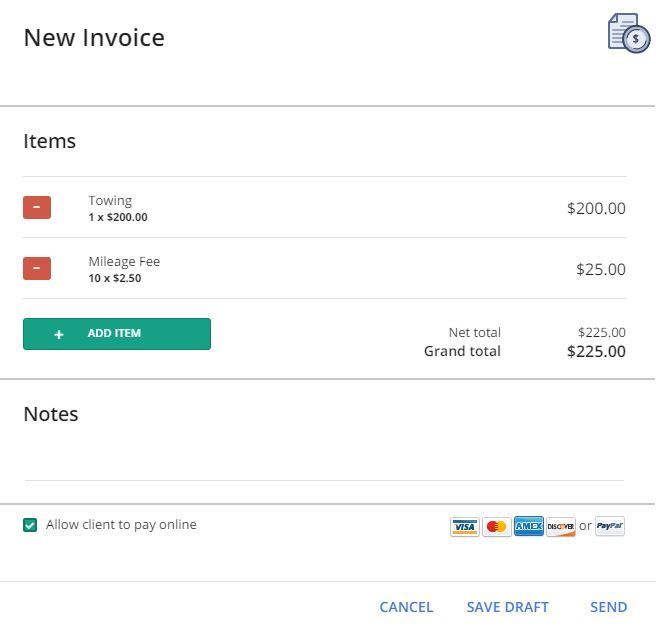 Here you can add any additional notes for your client and edit payment options.
If you're happy with everything and the information is correct, click "Send."
You'll be then taken to a status screen which will let you know that your payment is pending and that the invoice was successfully sent.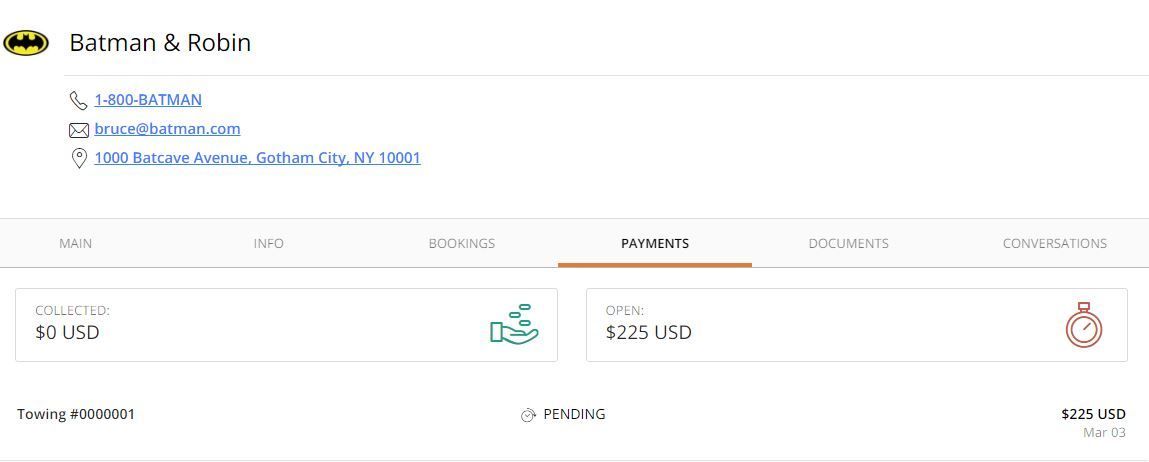 You can also check out the status of your invoices in the "Payment" section of vcita, which will note paid and pending invoices.


When you click on the individual invoice, you'll see what your invoice looks like on your client's end and whether it's been paid. If your client hasn't paid yet – no sweat. You can instantly resend them the invoice or send them a friendly reminder to pay you directly from this screen.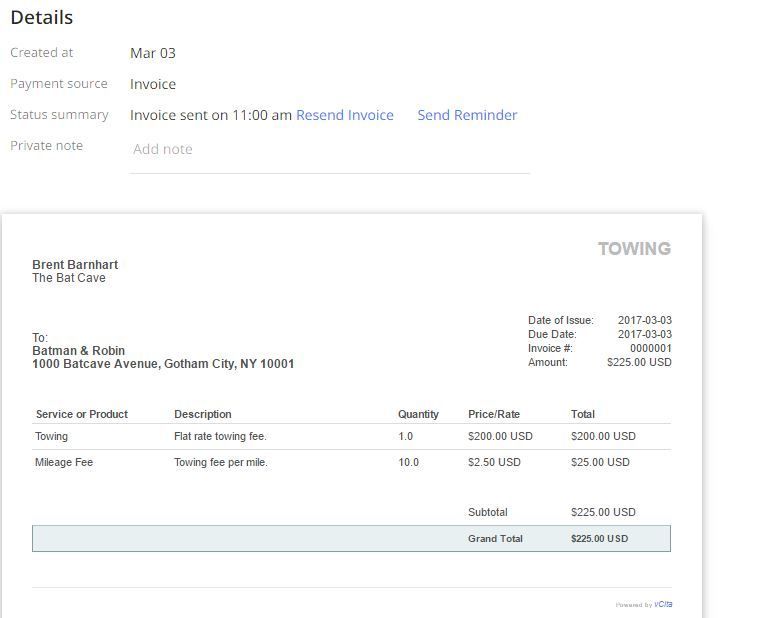 And that's that!
Remember: once you've sent an invoice once, vcita will keep track of everything for you, including your clients, services and payment history. In other words, everything related to invoicing stays in one place. Likewise, you don't have to enter any new information when you invoice a client a second time around.
Why Not Let vcita Make Your Invoicing Headaches History?
Seriously, there's no need to get hung up on invoicing.
Stop wasting time and money and start getting down to business. With vcita, you can invoice your clients again and again without having to lift much more than a finger.
If you haven't given our invoicing solution a try, you're about to get hooked! Create your free vcita account today!