(Updated in February, 2021)
Story time: I still know a number of small business owners hesitant to accept credit cards.

Their excuses are all the same.
They don't trust that they'll get their payments in a timely fashion.
They don't want to pay the processing fees.
They don't want to reduce their potential profits.
Does this sound familiar to you? Are you still hesitant toward taking the leap and accepting credit?
Why it's time to rethink your resistance to credit

As a small businesses owner, you have every right to be concerned about how accepting credit cards may cut into your profits. However, the reality is that accepting credit cards doesn't mean less of a bottom line.

In fact, in some cases, credit can actually increase your overall profits. Consider this old-school study from fast food giant McDonald's, whose profits soared by a staggering 55% once they started accepting credit cards.
Now, some of the more accessible and popular credit card processing fees sit somewhere between 1.5% to 3.5% per transaction. The good news? This expense is tax deductible. In other words, you can simply consider it one of the necessary costs for doing good business.
Accepting credit is in any business' best interest
Think about the convenience that accepting credit cards provides to your customers. Money flows directly into your bank account; meanwhile, your customers don't have to wait in endless lines at the bank for their cash. Likewise, you receive approval or denial of payment on the spot, immediately signaling whether or not your customer should access your product or service.
Today's clients expect to pay via credit
In this day and age, most small businesses are operating some portion of their business online and hopefully are getting paid for it. Eighty percent of consumers today prefer to pay via card over cash payments.
Some credit card shoppers also receive benefits and rewards for frequent use, resulting in free cash-back or reward points. Many purchasing decisions are directly influenced by such programs: don't you want to help these buyers earn rewards and earn some cash in the process?
How accepting credit has built up my business
With my own personal business, I provide accounting consultations to clients that require payment in advance. My online scheduling platform, vcita, integrates directly with Stripe, my credit card payment processor, to accept payment before an appointment can be scheduled.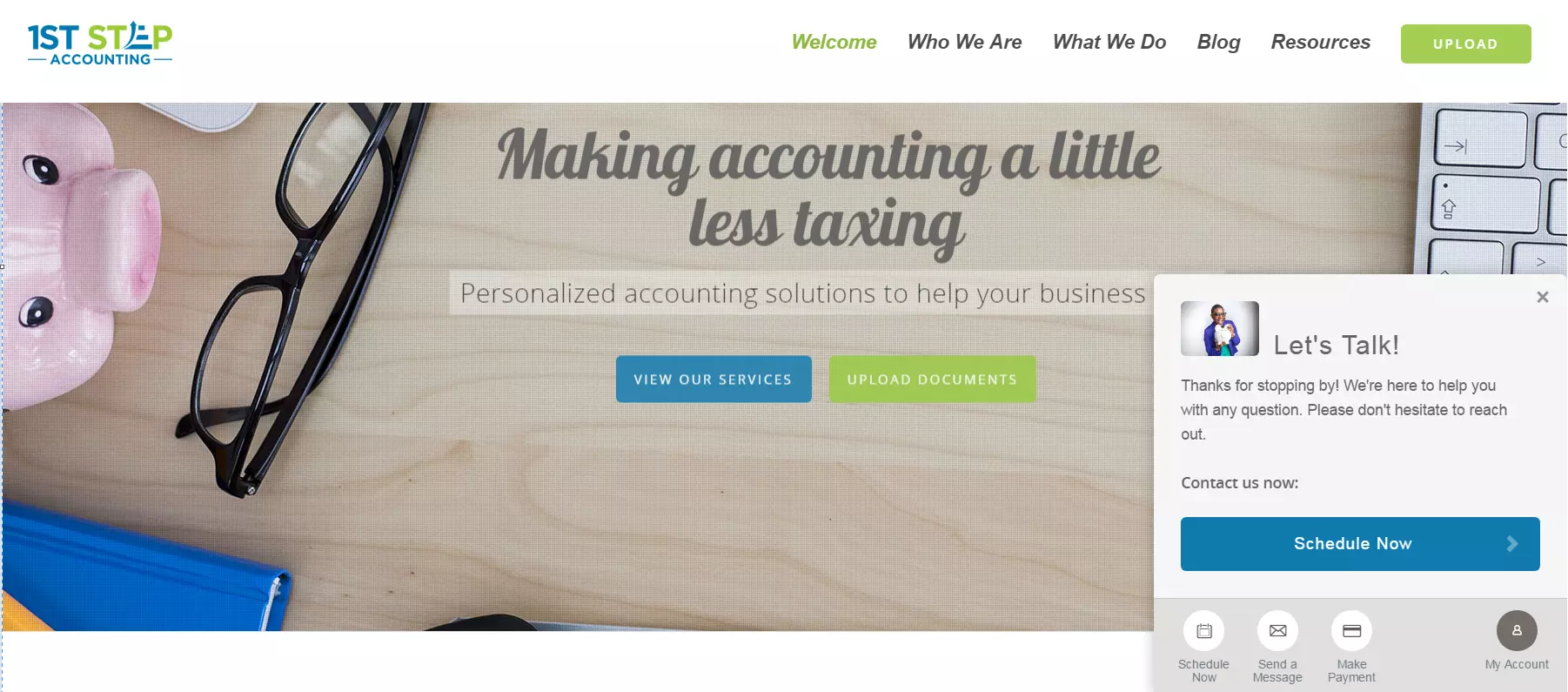 Not only does this integration automate my business as I don't have to manually collect payments, but it also attracts the type of clients that are serious and not afraid to spend money. After all, since they have to use their credit cards to secure spots on my calendar, I know that they mean business. These clients are more likely to become repeat and long-term business because I provide a mutual level of convenience that makes life easier for both of us.
So, are you convinced? Are you ready to accept credit cards and join the modern online marketplace?
Looking for a fast, secure way to accept online payments? Check out vcita, the web's friendliest, easiest online payments and invoicing tool. Start now for free.