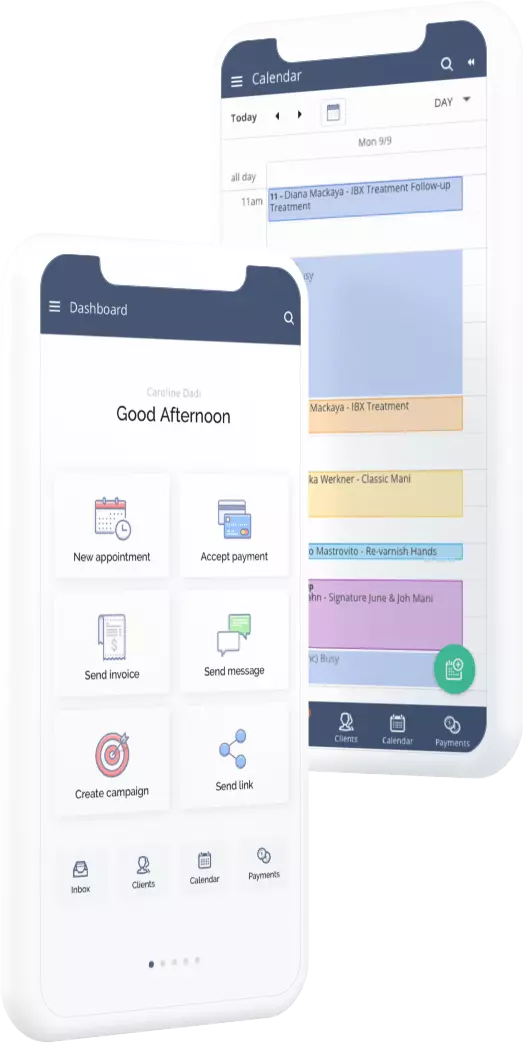 Appointment Scheduling App by vCita
The scheduling app that does everything for you. Let clients self-schedule online 24/7 on the move.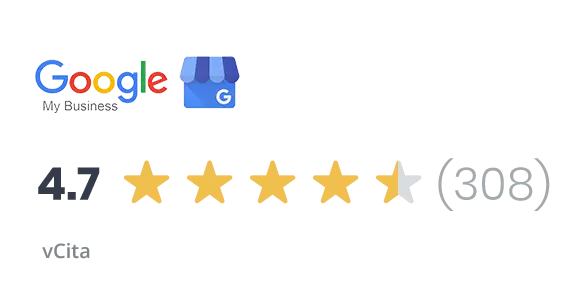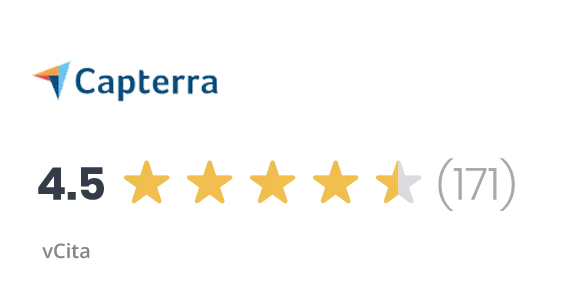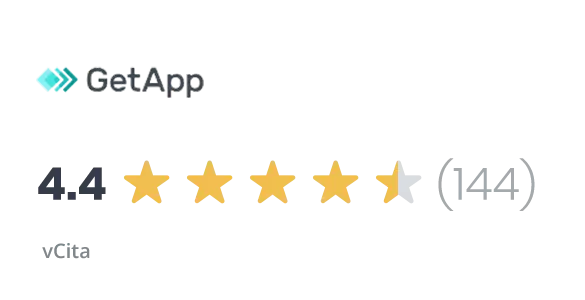 vCita Scheduling App Features
Schedule and receive appointment bookings whilst on the go with one app 
Send automated confirmations and reminders from our app and reduce dropped appointments
Accept up-front payments when your clients book a service appointment. Accept credit card & PayPal payments, create and send invoices and payment reminders – all from 1 app
Schedule one-time and recurring appointments with your clients to increase long-lasting customer relationships
Grow your leads with 'book now' button for Facebook and web
Sync all appointments and calendar events between app and desktop client portal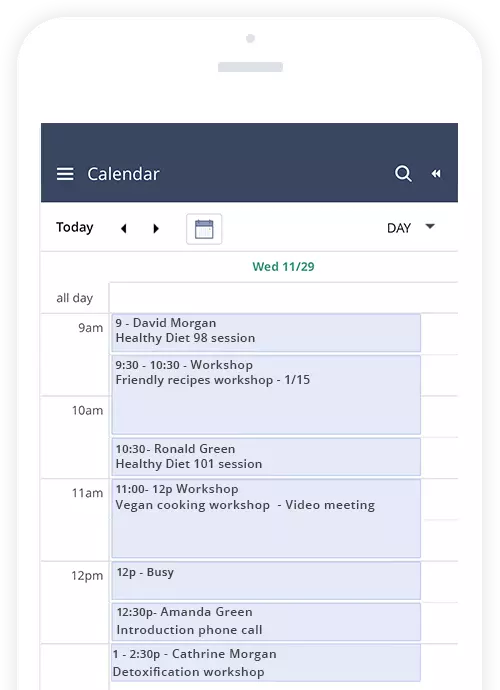 How Can vCita Appointment Scheduling App Help You?
vCita appointment scheduling app is a full-featured client booking app that takes care of your customers around the clock. You can use it to:
Schedule bookings on the go. You can arrange and accept appointment or meeting requests from anywhere. With repeat clients, you can even schedule recurring appointments: an extra layer of convenience that inspires loyalty and repeat business.
Reflect real-time availability. Our booking app syncs with your Google or Outlook calendar and each other to present your availability in real-time. No more double-bookings that frustrate clients and business owners alike.
Encourage immediate bookings. Your clients can self-schedule any appointment with the 'schedule now' button, which meets the client the moment he enters the vCita app.
Accept payments. Our appointment app integrates with Stripe and Paypal, so you can accept deposits and prepayments when a client books an appointment via the app. When you're on the road (or even asleep in bed) and not in a position to accept payments personally, vCita has you covered. Clients who pay late or not at all will be a thing of the past.
The vCita scheduling app also offers a personalized client portal that your customers can use to review their past and upcoming appointments or meetings. By allowing them to manage their own details online, you no longer have to spend hours on phone calls, emails, and other coordination mediums. It will change the way you manage your clients as well as your time.
vCita Appointment App – Perfect For Teams
Even with small teams, it's all too easy for group scheduling to consume too much time and energy. You have to confirm everyone's availability before you create and post a schedule and then scramble to find a replacement when someone calls in sick or leaves unexpectedly.
Enter vCita's scheduling app for teams. When you sign up for a team account, the benefits include:
You can assign specific services, such as French manicures or full-sleeve tattoos, to specific team members to ensure expert service delivery.
Each team member can post their availability in addition to their services: no more text or phone tag when you're putting a schedule together. Our booking app also syncs with their Google or Outlook calendars to determine availability.
When you post a schedule or a client books a service, all involved team members receive an automatic notification. Clients receive 'Thank you' messages that confirm their booking.
Clients can schedule appointments with their favorite staff members, which encourages brand loyalty and repeat business.
Create And Manage Group Events with One App
Is your coaching business going so well that you want to offer workshops? Our appointment app makes it easy to manage group events, you can arrange classes, seminars, workshops, and even group meetings by adding a group event to your service menu and letting people sign up online.
You can set the date and time and specify whether it will be a single or recurring event. You can also indicate how many spots are available: once they're all taken, registration stops, so you won't be faced with more attendees than anticipated.
Regular booking requests. Staff schedules. Group meetings and workshops. They're part and parcel of a successful small business. Let our appointment scheduling app manage the scheduling part so you can focus on business and personal growth.
More than a scheduling app
Over 2.5 million appointments have been scheduled with vCita's app
"Our clients can book appointments online instead of procrastinating until the last minute. It saved us at least 150 hours of phone calls and coordination during tax season, and has changed how we manage our clients and our time."
Effie Bar-Caspi, LL.B
"vCita is one of the smartest business decisions I have ever made. I regularly receive appointment requests, and can manage conversations with multiple people using my mobile phone and mobile app."
Cyrus Khambatta, PhD
"vCita is easy to use, client-centric and it looks great on mobile – which makes ShopKeep look good. And, vCita goes the extra mile to ensure the software is easy, comfortable and right the first time. It's been key to our success in sales."
Brandon Bernard Jones
Ready to get twice as many appointments in half the time?
We're here to help you set everything up!
Call us at +1-855-824-8244