Tax practice management software
Tackle tax season with an all-in-one business management app
Manage your client information & communication, appointment scheduling, billing & invoicing, and documents all from one single place.
Trusted by thousands of tax professionals
Manage your entire tax and accounting business from one place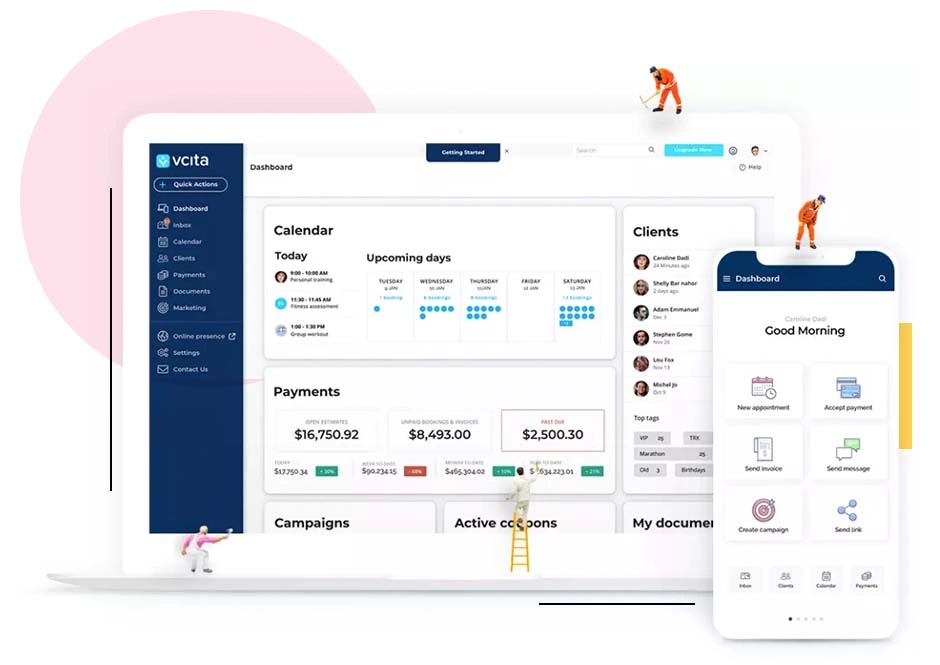 "Since using vcita, my tax and accounting business has expanded by 50%!" ​
"vcita saved our CPAs, tax preparers, accountants and admins at least 150 hours of phone calls and coordination during tax season and has changed how we manage our clients and our time."
"We received three leads within 24 hours of adding vcita to our website and have been receiving new inquiries steadily ever since. The contact form works like a charm!"
Get paid 60% faster,
while your business runs on auto pilot
Spend less time on admin
By building your own automated billing process, you will spend less time on admin work and more time doing what you do best - your passion!
Securely save credit cards
Make payments so much easier. You or your clients can securely save their credit card information for future payments.
Reports for insights
Gain access to crucial insights about your business with sleek reports that break down all your activaty.
Simplify payment collection
Send automated reminders for clients to pay via an easy link. Tap and cha-ching! Your hard-earned money is in the bank.
Track payments
Easily implement your logo and company colors and create branded invoices.
Create branded invoices
Easily implement your logo and company colors and create branded invoices.
Integrates with your favorite apps
©vcita 2022. All rights reserved.