Get paid 60% faster with a full-proof online payments & invoicing app. Track payments, send auto payment reminders & invite clients to pay online 24/7.
Online payments is a convenience your customers have come to expect. With vCita LiveSite you can accept credit card payments on your website, mobile and Facebook. It takes minutes to get started, no technical expertise and no existing merchant account is needed. Credit card processing online is as easy as it gets for your clients and the vCita payment form is branded, customizable and secure. To complete your online payment gateway, vCita LiveSite also lets you create and email invoices that clients can view and pay online, right from your website.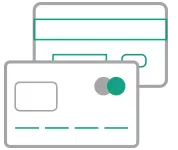 Accept credit card payments
A simple credit card processing that fits your brand and website design. Clients can conveniently make credit card payments online through your website or any mobile device. Choose to have payments deposited directly into your bank or PayPal account – even if you currently don't have a merchant account.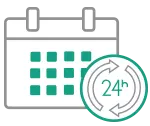 Connect to scheduling & services
Display a list of services and fees, and let clients choose the service and the staff member. Collect payments upfront or after the service is complete. Our online scheduling software is also included so clients can view your staff availability and book an appointment or a service at their convenience.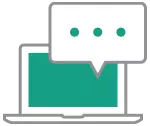 24/7 self-service client portal
Automatically recognize returning clients and allow one click payment through vCita online payments. The LiveSite portal empowers clients to review messages, payments history and pending invoices and make payments online. Clients receive email alerts with new invoices and late payment reminders, and they can review invoices, remit payment, inquire and even schedule follow-up appointments online.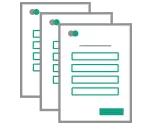 Payment form & buttons
Clients can quickly enter details and payment information, including additional information you can request as part of the payment form. The payment form can be set inline or open from a payment button you place anywhere on your website. Clients can enter the amount to pay or remit a predefined amount.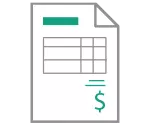 Invoice template
Create professional invoices with customizable invoice templates – easily viewable and payable on your website. Print or email invoices to your clients. Align the look and feel, colors, font and logo with your brand. Set currency, taxes and offer discounts and personalize the terms of payment.
Track & automate payments
Easily view invoice and payment status in your dashboard. Get email and text notifications when payments are completed or if an outstanding payment is overdue. Notify clients of outstanding invoices and automate payment confirmation emails. Get a summary of all your invoices by time, client and status.
Never lose sleep over late & overdue payments again
Track payments
Get a bird's eye view of pending and overdue invoices and payments from your dashboard.
Actionable payment reminders
Set up vCita to automatically send actionable SMS & email payment reminders to your clients.
Your search for the perfect small-business payment solution ends here