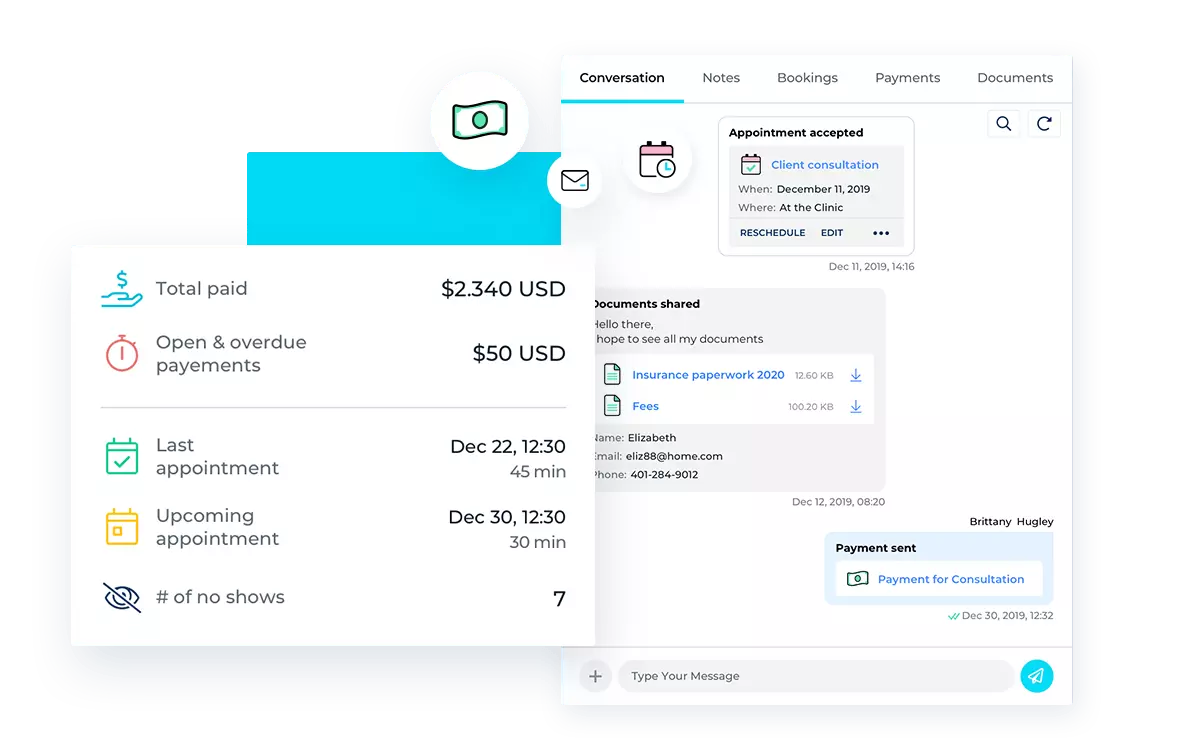 Your customer's full story. At a glance.
The new layout gathers all of your clients most important information and highlights:



View client details, bookings, payments and messages from one central screen.


Use the new 'Conversation' tab to scroll through all client messages, booking, payments, forms and reviews within one consolidated thread.


Get immediate insights from the new highlight section.