As a small business owner, every minute of your time is important. When you complete a project and have a satisfied client, you look forward to getting paid. You issue them an invoice according to the terms of your contract, but the due date comes and goes with no payment. Instead of making an angry call or sending an aggressive email, wouldn't it be easier to send your client an automated reminder before the due date even arrived? And, what if you could offer them a way to quickly pay online instead of having to issue a check and send it in the mail?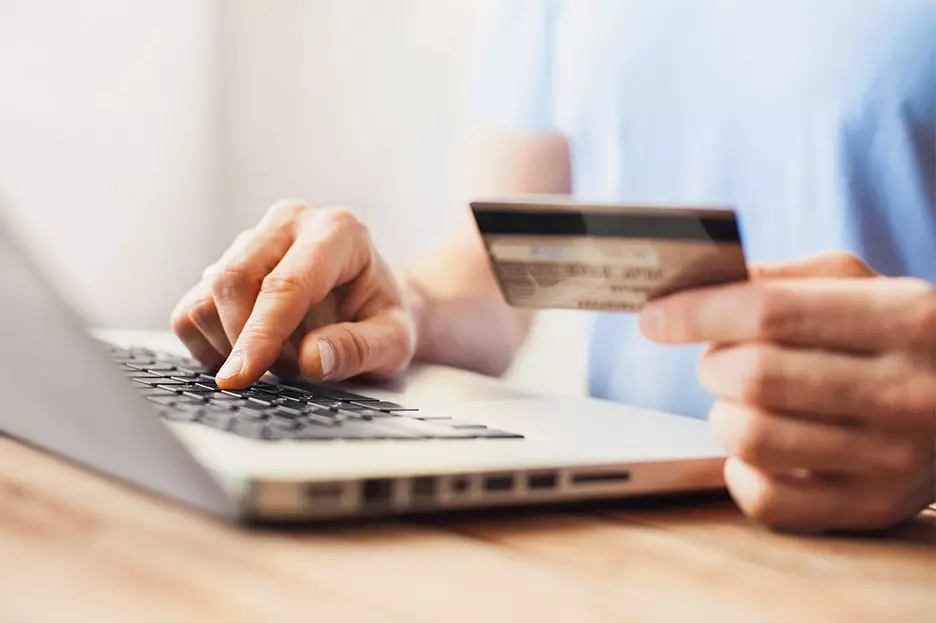 Adding an online payment system to your website will you make your business' billing process so much simpler! With an online payment solution, you can manage the entire payment process from creating and send invoices to setting up friendly reminders about upcoming due dates as well as notices for overdue invoices. Much of the process can be automated which saves you countless hours every month and many of today's solutions offer you the option to send your communications through email, SMS or both.
Implementing this type of digital solution has big benefits for your clients too. Online payment solutions often have a portal that your clients can access. Here, they can see an overview of all of their past invoices, which ones are coming up and those that are past due. They can easily make payments right from their account and print or email themselves any receipts they need for their own accounting purposes. Now that you see the advantages of having an online payment system for your small business, it's time to choose which specific features will be the most impactful for your business.
Key Features for Online Payment Systems for Small Businesses
Each business is unique, so you'll need to think about which features are most important for you. For example, if you have an e-commerce company that occasionally sells at fairs or conventions, you might want to choose an online payment solution that includes a credit card reader or chip scanner and a hand-held point of sale (POS) machine. However, if you offer graphic design services and have clients all over the world, accepting different currencies might be important for your business.
Here's a list of common features to look for:
Accepts credit card payments
Automatically calculates tax rates
Accepts and applies coupons or discount codes
Connects to your business' bank account or PayPal account
Integrates with your current business solutions
Includes payment forms that integrate into your website
Creates branded invoices and receipts
Is customizable enough to allow for multiple services and the associated fees
Enables full payment upfront or partial deposits in advance
Automatically applies late fees to unpaid invoices
Customizable payment terms and adds due dates to each invoice
Sends customers receipts and payment reminders via SMS or email
Enables one-click payment options for repeat customers
Shows previews of invoices before sending them
Automates recurring invoices
Accepts multiple currencies
Offers a client portal so users can view their payment history as well as pending and overdue invoices
Includes a business dashboard to automate notification process, send reminder notices and more
Sends email or SMS notifications when customers pay invoices
Manages and records any expenses associated with client accounts
Creates multi-level reports to understand your business' income
Is cloud-based software that can be accessed while on-the-go

Remember that as a small business owner it's important not to get carried away with bells and whistles. Choose an online payment system that is designed for small businesses or comes from a company that has a specific solution just for SMBs. The price will be much friendly, and it will include everything you need. As your business grows, you can always scale up to the next pricing and service tier.
Final Considerations for Choosing an Online Payment Solution
Check out all of the software solutions first and then narrow down your options based on which platforms suit the needs of your small business. From that short list, ask for a demo and make sure you review some of your specific use cases with the sales rep. Take advantage of free trials and experiment with the software so you can see how easy the online payment solution is to use and how helpful the support resources are. Once you've given the options a thorough test drive, choose the solution that you feel most confident with and start training your staff. Let your clients know about your new online payment solution and get ready to see the money roll in!