Online appointment system
An online appointment system is a web-based application that enables your clients to book meetings or appointments with you through an online calendar. Any business that interacts with clients can benefit from adding an appointment scheduling solution to its website as it will automate many tedious, time-consuming tasks. Instead of needing to go back and forth with clients trying to find a time that works for you both, the client can just go to your website to see a list of available appointment times you've added and select the one that fits within their schedule.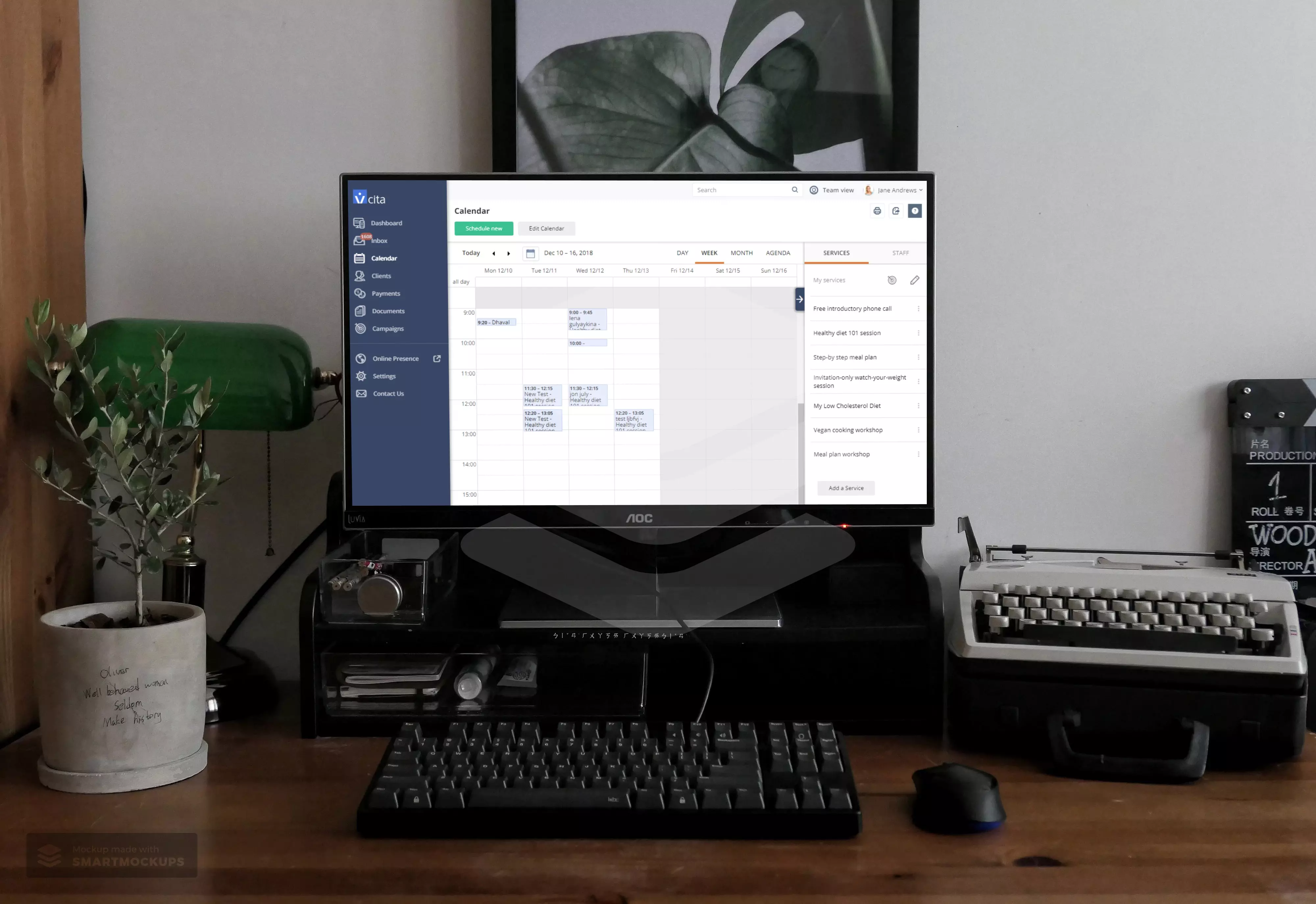 When appointment scheduling software was first introduced, it only provided basic options that were limited to booking or canceling appointments. As the industry matured, online appointment scheduling apps became more complex and can now handle all types of calendar related functions. That includes syncing with other calendar apps powered by companies such as Microsoft or Google, notifying you when new appointments are booked, sending out automatic email or SMS reminders to clients, tracking client payments based on invoice due dates, and even enabling customers to pay online. More sophisticated solutions might also offer intake forms and sync up with your client management solutions, so all of your client data remains in one place.
Online appointment scheduling apps will enable you to cut down on administrative tasks and focus on the things that will make your business grow. By integrating one of these solutions into your website, you give your clients the power of self-service with just a few clicks. In today's world where many people just don't want to be on the phone, it will be a welcomed addition for you, your team and your customers. It's a win-win for everyone.