"Do I really need a blog for my business?"
Like it not, the answer is a resounding "Yes!" for small business owners in 2020 and beyond.
From driving search traffic to your site to cementing your authority to clients and customers, the benefits of blogging are well-documented.
And despite popular belief, it's definitely not too late to get started.
Have you been stuck asking yourself "how to start a blog for my business?"
If so, we totally get it.
To help you jumpstart your blogging journey, we put together a step-by-step guide on how to start a successful blog from scratch (including a list of free tools and resources)!
First Thing's First: Why Do You Want to Blog?
Before we get into the nitty-gritty, let's talk about why you want to blog in the first place.
Having goals in mind will help guide your content strategy. Likewise, having goals holds you accountable and ensures that you aren't blogging "just because."
For starters, consider the following questions:
Are you primarily focused on search engine performance and ranking for industry keywords?
Do you already have an audience (email list, social followers) or are you building your readership from the ground-up?
Is your blog's main purpose to inform leads about your service and encourage them to book with you?
The good news is that blogging can do all-of-the-above when it comes to your business' goals.
And based on your answers, you can hone in on what you're going to write, how often and whether or not you're going to need to optimize your posts for SEO.
1. Pick Out a Blogging Platform
If you're going to start a blog, you're going to need an actual blogging platform to integrate with your website.
No brainer, right?
However, business owners are absolutely spoiled for choice when it comes to options for blogging.
For reference, here's a breakdown of some of the best blogging platforms for small businesses including:
There is no "right" answer in terms of which blogging platform to use, but note that WordPress accounts for over one-third of all websites – an interesting stat to be mindful of.
2. Figure Out Who's Going to do the Writing
Okay, this is a big one.
There's no denying that writing is a specialized skill. You might be a killer coach or service provider, but that doesn't mean you're a wordsmith.
Nothing wrong with that, of course!
Still, blogging on your own can be a time-sink.
This is especially true if you're regularly writing 1,000+ word blog posts that are optimized for keywords. Recent data notes that the average blog post takes up to four hours to research and write.
If you're looking to consistently blog for the long-term, it may be worth exploring online marketplaces like Fiverr or Upwork to find skilled freelance writers that won't break the bank.
But if you're a self-starter or someone on a budget, you can definitely write for yourself if your schedule permits!
Below are some awesome resources for those looking to take a DIY approach to start a blog for their business.
Smartblogger's Ultimate Guide to Writing a Blog Post in 2020
Jeff Goins' 4 Essential Elements to Writing a Great Blog Post
Hubspot's 6 Free Blog Post Templates
3. Brainstorm Ideas That Your Audience Will Eat Up
Let's say you're ready to write. Now what?
Coming up with blog post ideas might seem daunting or downright confusing.
Given the effort and thought it takes to write a blog post, you should make sure that whatever you're writing about is actually meaningful for your readers.
Here are some quick tips to help inspire good post topics:
Look at your competitors' blogs. The point here isn't to plagiarize, but rather see how other players in your space are using their blogs. For example, are they targeting keywords? Are they mostly answering questions or posting tips for their audience?
Take Google's Keyword Planner for a spin. Google's free keyword research tool allows you to brainstorm potential keywords and topic ideas based on actual Google searches. By focusing on lower-competition keywords (think: 10-100 searches per month), you'll be much more likely to actually rank for relevant terms.
Peek at what your clients are talking about. Whether through social media or conversations with clients, there's perhaps no better way to come up with blog content than actually talking to people.
Chances are you already have a few ideas in mind and hey, that's a fine place to start. For example, consider frequently asked questions about the services you provide ("What does a life coach actually do?") or keywords related to your business ("full-service lawn care").
4. Translating Your ideas into Blog Posts
With some general topics in mind, it's time to turn those concepts into full-blown blog posts.
The good news is that most modern blog posts can be broken down into very specific formats. These formats make your job easier as a writer and are likewise reader-friendly.
Here's a breakdown of the most popular post types that are perfect for small business bloggers.
How-to guides, covering a specific topic related to your business or something your audience wants to learn to do (or better yet, hire you to help with).
Ex: Client Won't Pay? How to Collect Like a Good (or Bad) Cop
Question-based posts, perfect for targeting keywords and likewise educating readers.
Ex: Do I Need a Website for my Small Business?
Listicles, highly shareable and easy for readers to scroll through quickly.
Ex: 7 Tips for Securing Work as an Independent Service Provider
Client stories, allowing your own clients and customers to serve as inspiration for your content.
Ex: Adventures in Healing: Jessy Discovers Her Path from Panic to Peace
Industry news, highlighting the fact that you have a pulse on what's going on in your space.
Ex: "Megxit": 5 Business Lessons to Learn from Harry and Meghan's Independence Wish
Personal stories, letting your personality shine through and building connections with readers.
Ex: 10 Things You Probably Didn't Know About vcita
Checklists, scannable and straightforward for readers.
Ex: 21 Smart Lead Generation Tactics for your Local Business
Any combination of these post types is fair game, although how-tos, listicles and question-based posts pretty much dominate the modern blogosphere. We encourage you to experiment with different types of posts to see what meshes best with your style and business.
5. Put Together Your Promotional Strategy
Conventional wisdom tells us that promotion is about 80% of a successful blog (versus 20% writing).
Sure, you might get some trickling search traffic from your posts without too much effort.
However, real traction and leads really come down to your promotional strategy.
For example, consider how you can promote blog posts regularly through your company newsletter.
If you have something you absolutely want your clients to read, don't be shy about sharing it via email. Doing so not only makes your blog posts must-see, but also gives you all the more reason to blog regularly.
Social media channels such as Facebook, Twitter and LinkedIn are key to blog promotion as well. Keeping followers in the loop about your latest posts only takes a minute or two.
If you have an active Facebook business page or Groups that you participate in, make them central to your blog promotion strategy. You can also use Facebook ads to drive highly targeted traffic to relevant blog posts.
And of course, SEO is crucial for driving organic traffic to your blog.
If you're totally new to optimizing your posts, it's easier than you might think. This guide to blog post SEO can get you going.
If you want to start a blog that has staying power, you're going to need to have multiple channels for promoting your posts. A combination of newsletter, social media and search traffic is a solid starting point.
6. Make Sure Your Blog Pushes Readers Through your Funnel!
To get the greatest ROI possible from your blog posts, they need to be structured in such a way that they actually generate leads and bookings.
Let's say someone lands on your blog posts either from social media or Google.
Now what? Do they have everything they need on-site to actually come through your door?
There are some key elements (including vcita's WordPress plugins and lead generation tools) that ensure that readers convert from blog posts, including:
Contact forms and lead magnets to encourage email opt-ins
Call-to-action phrases ("click here," "reserve your spot now," "get in touch") sprinkled throughout your copy
A "book now" widget to allow for single-click booking
Banners promoting your latest offers and deals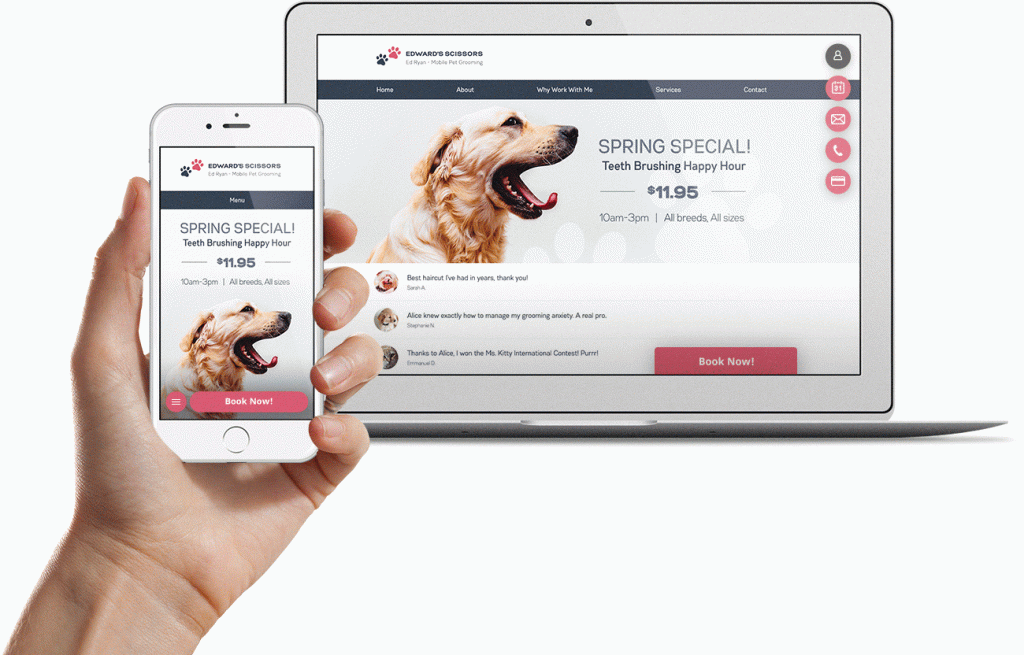 With these elements in place, your readers will be more likely to take action as a result of your latest blog post.
Bonus: Resources to Help You Get Your Blog Off the Ground
To wrap things up, here's a quick list of popular blogging tools that are completely free to use. From making your posts more reader-friendly to uncovering new ideas, make sure that these resources are part of your arsenal.
Canva, perfect for making customizable graphics for your posts or to promote your posts on social media.

Grammarly (Google Chrome Extension), allowing you to quickly proofread and double-check your posts for common errors.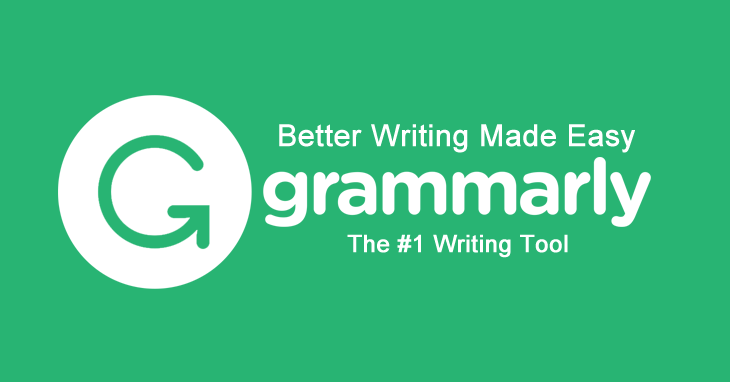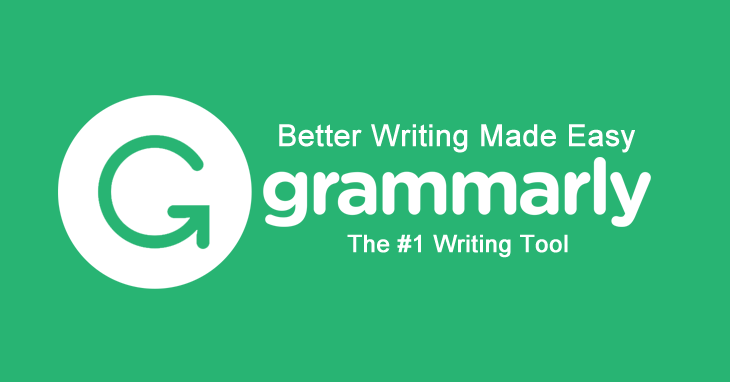 The Hemingway App, which automatically detects confusing sentences and ensures that your blog is written at an appropriate readability level.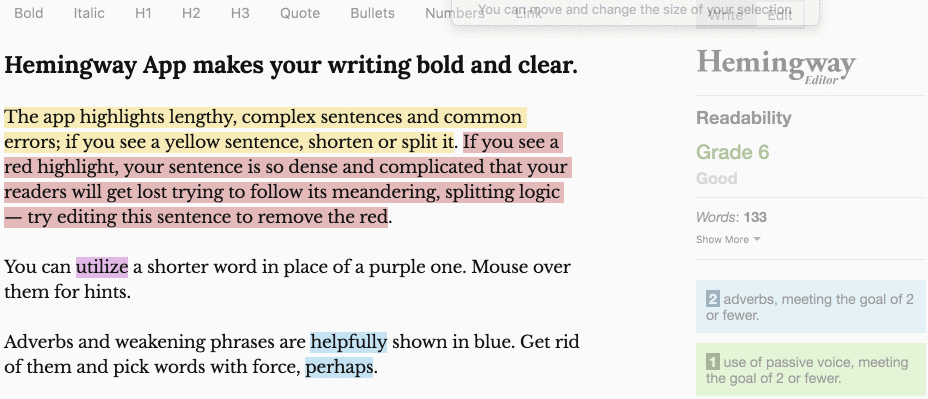 Hubspot's Idea Generator, which takes basic keywords related to your business and translates them into potential blog post ideas.

Ubersuggest is a free supplemental keyword research tool that identifies SEO terms that you might want to target.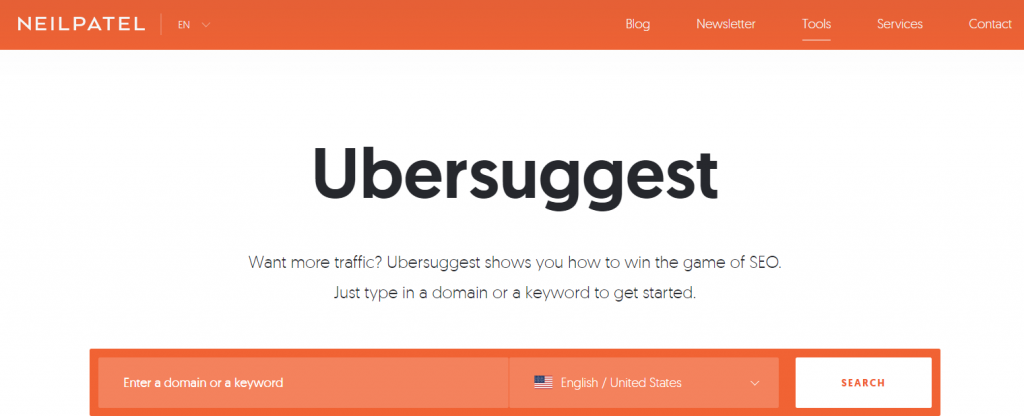 Now You Know How to Start a Blog: Ready for What's Next?
More leads. More traffic. More authority in your industry.
There might be a lot of fine details and tools needed to start a successful business blog, but the legwork is totally worth it. These steps can help you make it happen sooner rather than later.
And with the help of tools like vcita, you can make sure that your blog traffic actually results in bookings for your business!