Ask any small business owner why they're not using Google Ads to market their business and they'll tell you that they just can't get their head around it. They have a point too: Mastering Google AdWords requires a good amount of trial and error, and who ever has the time, or patience?
Fortunately, Google gets this. Their new advertising tool, Google Local Service Ads, is a gift for busy professionals who want to skip the learning process and win new business right away. Goodbye learning curve, Hello results!
So What are Local Service Ads?
Google Local Service Ads (LSAs) are new ad formats tailored to help local, home-repair service businesses get more qualified leads. We're talking plumbers, electricians, air conditioning techs – the kind of local service providers that people are scrambling to find in a hurry.

The logic behind LSA is simple: If someone's sink is overflowing in Baltimore, they want a plumber around the corner, not one in San Francisco. And they want it NOW.

With Google's new LSA, people who search for service providers in their area will see the Local Services unit right at the top of the Search results.

As Google puts it, "potential customers can click or tap on your ad to either call you or send you a message request. When they do, you'll get an email and notification from the Local Services ads app. From this point on, the lead is yours to turn into a customer".
Your LSA displays your:
Business name
Average customer review rating (this is important)
Location city
Business phone number
Business opening hours
Business photos
Important business selling point (eg. Free Estimates)
In short, the LSA includes all the information that a customer needs to get in touch with you straight away.
Why Google LSAs Are Great News for Home Repair Service Providers
Google LSAs could bring you a heck of a lot more customers. Here's how:
1. Pay per lead, not per click
With regular Google ads, you get charged per click. And as you know all too well, not every click converts. Some small businesses end up paying $15 or more for a click which goes nowhere!

With LSA, you'll pay per qualified lead instead. Before a user reaches your business, Google checks that their location and the job they need done both match your profile. If they need an HVAC to deal with a dripping a/c unit, but searched for a plumber, Google will redirect them to a local HVAC. You won't pay for a click that doesn't convert, and the user won't get frustrated by having to start the search over. Win-win.

Depending on your location and industry, LSAs cost between $6 and $30 per lead. If you pay for a lead that turns out to be a bad match, you can dispute it, and get the cost of the lead back in the form of ad credit. A pretty fair deal.

2. Google creates your ad for you
You sure didn't become a plumber because you wanted to spend your time on keyword research and marketing campaigns. Thankfully, LSA doesn't make you do either of those things. They're so easy, they're called 'Google Ads for Dummies." You won't have to manage or even create your LSA. Google pulls all the information it needs from your business profile.

All ads use the same format, so there's no text to write or design to create. Google triggers LSA whenever someone runs a search that matches your business. It could be 'plumber in Baltimore' or 'flooded bathroom', or one of thousands of other search terms.

3. Get your "Google Guarantee"
Every Google LSA features a bright green Google Guaranteed checkmark next to the ad.
The checkmark means that your customers can call on the Google Guarantee if they aren't happy with the job you do (not that that would ever happen!). Unsatisfied customers can demand up to $2,000 from Google if they don't like your work. It tells users that Google trusts you, so they can too.

4. Voice search ads
Google LSA appear when someone uses voice search, too. Google Assistant asks the user about their location and the job that needs doing. It then offers the same LSA that appears on mobile and desktop search.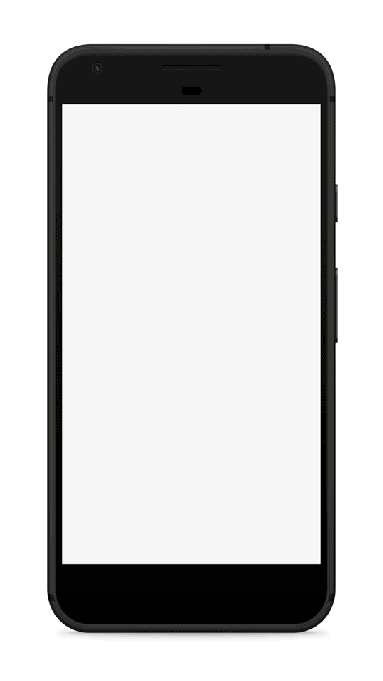 Who is Eligible to Use Google LSA?
This service isn't yet available for all types of businesses. Right now, only these industries are covered in all available markets:

Locksmiths
Plumbers
Garage Door Technicians
Electricians
HVAC contractors
In some areas, LSAs are also available for:
Air Duct Cleaner
Appliance Repair Service
Auto Glass Service
Auto Service Technician
Carpet Cleaner
Event Planner
Handyman/Handyperson
Home Improvement Pro
House Cleaner
Junk Removal Provider
Lawn Care Provider
Mover
Painter
Pest Control Technician
Pet Care Provider
Pet Groomer
Photographer
Roadside Assistance Service
Roofer
Tree Service Provider
Tutor
Upholstery Cleaner
Water Damage Service Provider
Window Cleaner
Window Service Provider
Google LSA currently only operate in some large metropolitan areas. In time, Google plans to roll it out to more regions. Here are the cities that can use Google LSA so far:
Atlanta-Sandy Springs-Roswell, GA
Baltimore-Columbia-Towson, MD
Boston-Cambridge-Newton, MA-NH
Charlotte-Concord-Gastonia, NC-SC
Chicago-Naperville-Elgin, IL-IN-WI
Cincinnati, OH-KY-IN
Dallas-Fort Worth-Arlington, TX
Denver-Aurora-Lakewood, CO
Detroit-Warren-Dearborn, MI
Houston-The Woodlands-Sugar Land, TX
Las Vegas-Henderson-Paradise, NV
Los Angeles-Long Beach-Anaheim, CA
Miami-Fort Lauderdale-West Palm Beach, FL
Minneapolis-St. Paul-Bloomington, MN-WI
New York-Newark-Jersey City, NY-NJ-PA
Orlando-Kissimmee-Sanford, FL
Philadelphia-Camden-Wilmington, PA-NJ-DE-MD
Phoenix-Mesa-Scottsdale, AZ
Pittsburgh, PA
Portland-Vancouver-Hillsboro, OR-WA
Riverside-San Bernardino-Ontario, CA
Sacramento–Roseville–Arden-Arcade, CA
San Antonio-New Braunfels, TX
San Diego-Carlsbad, CA
San Francisco-Oakland-Hayward, CA
Seattle-Tacoma-Bellevue, WA
St. Louis, MO-IL
Tampa-St. Petersburg-Clearwater, FL
Washington-Arlington-Alexandria, DC-VA-MD-WV
How to Get Started with Google LSA
Are you excited yet? We are! Here's a step by step guide to getting started with Google LSA.

1. Make sure you have a Google My Business listing. If not, don't worry – we explain how and why you should join right here.

2. Check that your business and your area are both eligible.

3. Create a Google LSA account by clicking here and following the instructions. Google LSA ads are separate from regular Google ads, so even if you already have a Google ad account, you'll still need to create an LSA account.

Enter your state, zip code, and job category.
b. Confirm that your business has insurance and business licenses to operate legally. Google will verify this, so it's important to make sure that everything is up to date.
c. Now, choose how much to spend on your LSA. Slide the slider to set a weekly budget.

Google uses this amount to calculate your maximum monthly budget, by multiplying it by the number of weeks in a month.

For example, if you have a weekly budget of $240, Google sets your monthly maximum at 4 x $240 = $960.

Although you might spend more than your weekly budget in any given week, Google promises not to go over your maximum monthly budget. It works like this: If, one week, you spend $260, and another week you spend $290, and the next couple of weeks you spend $200. If you get a lead after you hit your monthly maximum, it will be credited back to you, so you don't go over budget.

d. Enter your business information – your business name, phone number, and your website if you have one.

e. Finally, enter your business email. Hit "Next" to set up your LSA account.

That's it! You're ready to get new business leads.
Pro Tips: How to Nail your Google LSA
As a bonus, we'd like to share 2 pro tips to make the most of Google LSA.

1. Get as many reviews as possible
One of the keys to winning Google LSA is your star rating. It shows up as an average of all your reviews. Business with lots of reviews and a high star rating get more leads.

Don't have enough Google reviews? Here's advice on how to get more.

2. Improve your location targeting
Brad Smith over at AdExpresso points out how important it is to refine your location targeting, so that you only get leads from your business area.

First of all, add a location extension to your ad. Brad explains how to do this in his post.

Next, perfect your geolocation targeting:
Click the Locations tab on your campaign settings.
Now click the Advanced Location Options tab.
Select "People in your targeted locations".
This lets Google know that you want it to only aim your ads at people who are physically within your targeted area. It lowers the risk that the wrong lead might still slip through.
Have you joined Google LSA yet?
Now that you've learned all you need to know about Google LSA, there's nothing to hold you back. Head over to Google to set up your LSA account and start responding to more jobs you want, in your area, immediately.