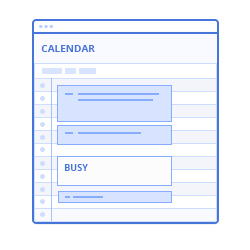 24/7 doctor appointment booking
Allow patients to set and reschedule appointments, medical procedures and checkups online – anywhere and on any device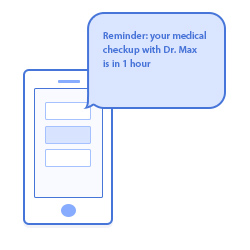 Save time with automated reminders
Reduce no-shows and minimize the back-and-forth communication with customized email confirmations and SMS reminders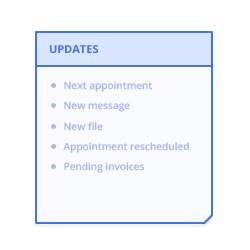 Minimize coordination efforts
Automate scheduling, reminders, billing and other administrative tasks – reducing the time your medical staff spends on the phone by 40%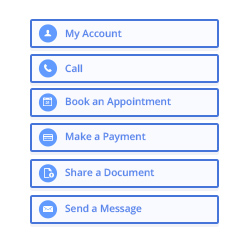 Let your patients take action
Encourage patients to interact with your medical clinic online: schedule appointments, pay invoices and more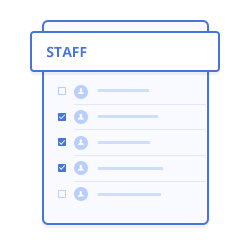 Manage a team calendar and CRM
Manage a shared patient base and calendar and let your admin schedule appointments and assign patients or follow-ups to staff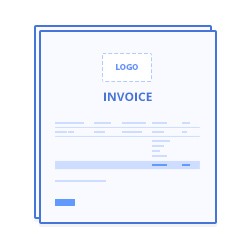 Collect payments online
Create and send invoices, collect credit card payments online and track your clinic's income with a centralized dashboard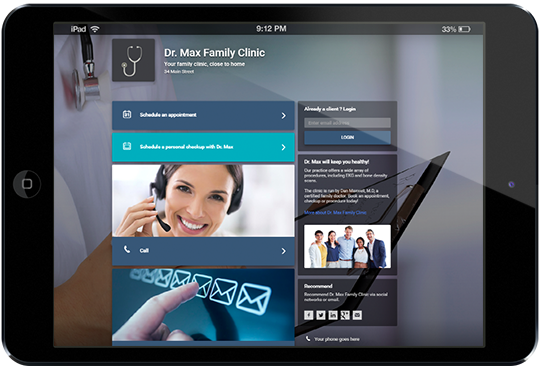 Online doctor appointment booking: give your patients a great experience
Scheduling a doctor's appointment, a dental checkup, a physical therapy session or any medical service shouldn't be a hassle for your patients. With vCita, patients will be able to simply go online and book an appointment for any staff member in the clinic, based on their available time slots. Patients will receive a confirmation email with directions and other important instructions, and will also be reminded a day and an hour before their scheduled appointment via SMS.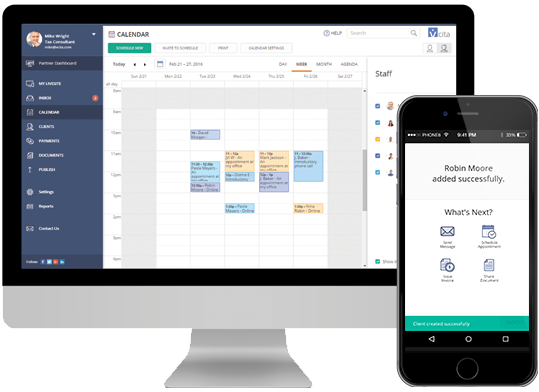 Streamlined coordination for your clinic: reduce the back-and-forth communication
vCita's medical scheduling software is a HIPPA-compliant solution that simplifies the back-and-forth of scheduling, coordination, reminders, billing and other administrative tasks. Your medical practice will save valuable time by automating communication with patients – resulting in 40% less time spent on the phone and email. With advanced tools such as a medical staff calendar and admin view,  your clinic administrator will be able to view each team member's schedule, set and reschedule appointments, assign follow-ups and streamline medical staff scheduling and coordination.
Doctors, dentists, nutritionists, therapists and healthcare practitioners rely on vCita
"vCita allows referring physicians and surgeons to book their patients into my schedule before leaving their office. Once an appointment is booked, we're able to contact them within seconds and engage in an online dialogue that is a huge convenience."
Terry Kane
"vCita is one of the smartest business decisions I have ever made. In today's day and age the contact widget allows my website visitors to easily get in contact with me or schedule a free consultation, which in turn leads to significant revenue. I regularly receive appointment requests, and can manage conversations with multiple people using my mobile phone and mobile app."
Cyrus Khambatta, PhD, Nutritional Biochemistry
"vCita has supported me to manage scheduling and client information in one convenient interface. I love how my clients can schedule directly online and do not need to call, text, or email me directly. This saves me hours of time per month that I can use to focus on other important business-related tasks."
Romi Cumes MA, MFTI, LMT
While you attend to your patients, we'll attend to your schedule
Questions? Hesitations? No worries – we're here for you!