Online Calendar & Scheduling App for Small Business
Get super organized, manage your calendar on-the go & let clients schedule online 24/7

Cut admin tasks by half & double your bookings

Say goodbye to cancellations & no-shows

Sync up your team and keep your customers happy
Just show up – we'll take care of the rest
Online business calendar
View your agenda from any device
Sync your work schedule with your existing calendar
Track clients' payment status from your calendar
Team calendar
Manage & view your team's calendar from one place
Assign staff members to services & appointments
Each team member gets their own calendar
Perfect for any type of service or event
List your services & include the location, duration & price
Add multiple clients to an event or invite clients to register & pay online
Create any type of one time or recurring event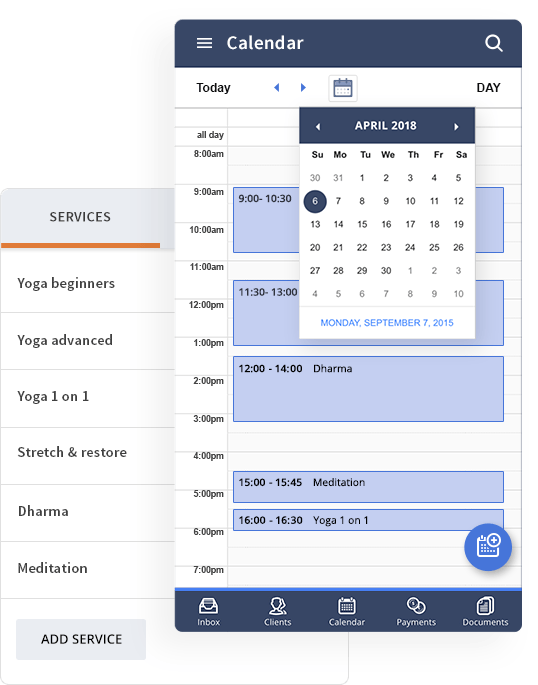 ONLINE APPOINTMENT SCHEDULER
Fill up your calendar without picking up the phone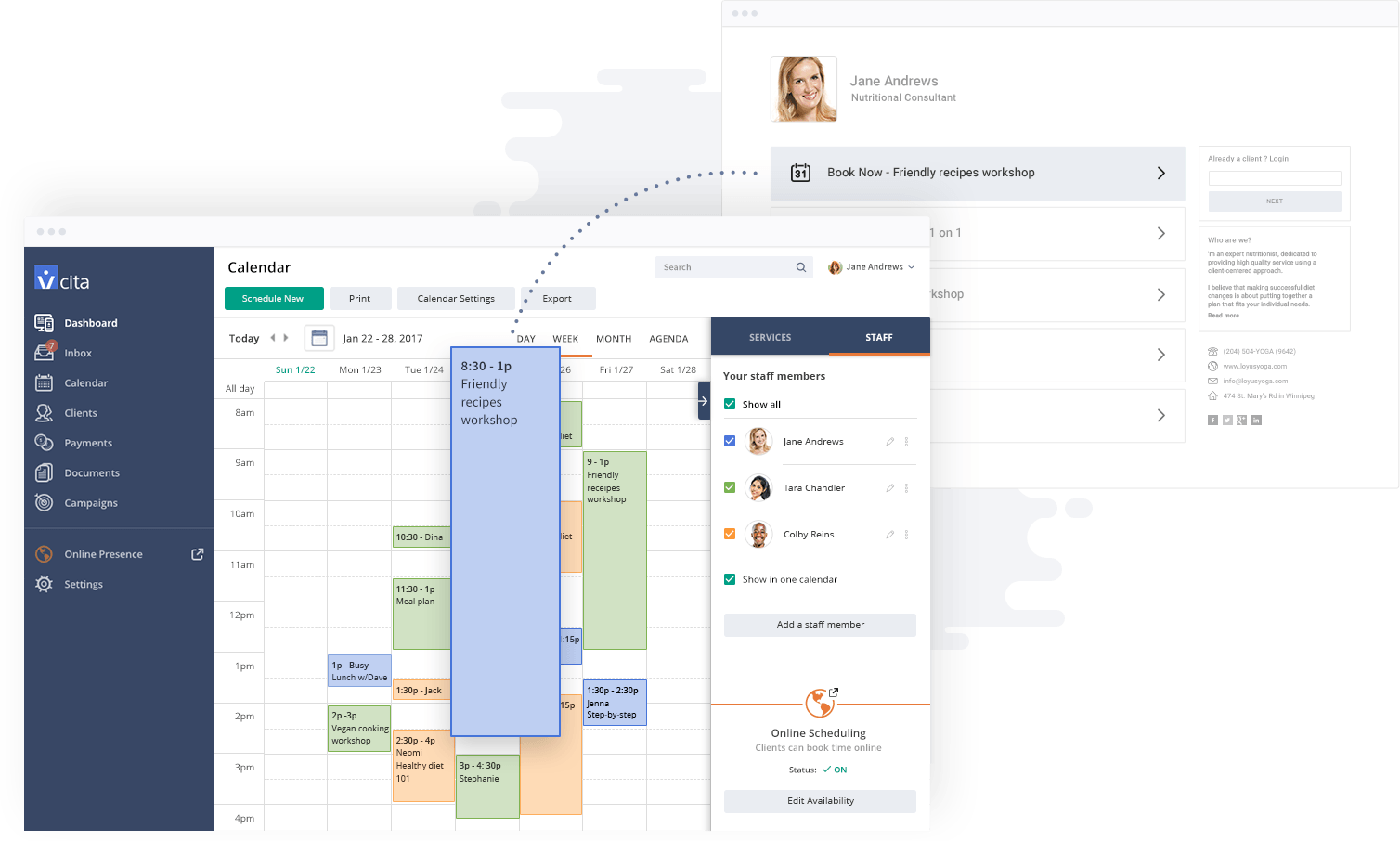 Online appointment booking
Let clients schedule, reschedule or cancel appointments from your website, social media or a branded client portal
Take control of your time
Select your availability for appointments & set buffer time in between for preparations & relaxation
Respond to customers in real-time
Receive real-time mobile notifications every time clients request a meeting & respond on-the-go
Less hassle. More flexibility.
See your calendar overflow with appointments, starting today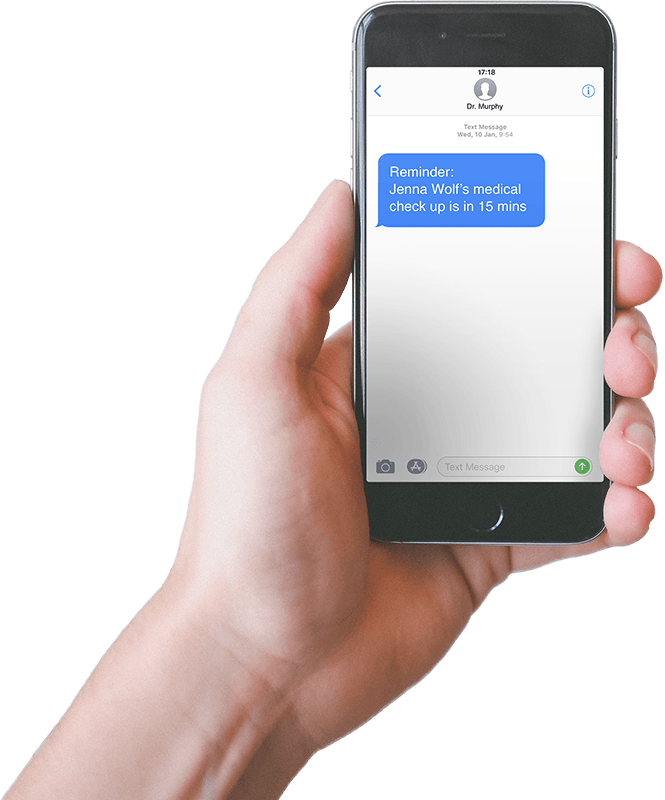 It's like having your own virtual secretary
Let your calendar manage itself: automatically confirm client scheduling requests based on your availability to save time on back & forth coordination
Always one step ahead: boost repeat business by sending clients post-meeting follow-ups
Join over 100,000 satisfied service providers
Since installing vcita, I was able to triple my income in the last 24 months of using their system. The reason for the increase is due to the efficiency I have now given my clients in terms of booking their own appointments.
In today's day and age the contact widget allows my website visitors to easily get in contact with me or schedule a free consultation, which in turn leads to significant revenue.
All your business, all in one place
Forget about paperwork & tab clutter! Manage your calendar along with your billing, client management and promotions – all from one centralized hub




Offer clients 24/7 availability & grow your business overnight
Offer clients 24/7 availability & grow your business overnight